OPMI After-School Music Classes
---
---
---
**In order to start classes, we will require at least 8 students to register.  
We will also be in the following locations this year:
** Please check back here for updates or email us at
OPMI@opmi-lessons.com for more info.
---

Registration is $ 95.00 and
includes 1st month's tuition!
Classes run through the entirety of School Calendar year.
(Registration and tuition fees are non-refundable.)
Registration and tuition payments are non-refundable; OPMI does not prorate tuition fees due to student start date unless special circumstances are determined. Tuition  is based on a flat annual fee that is divided into equal monthly payments for your convenience, not individual weekly classes. School Holidays, such as Thanksgiving Break, Spring Break, and Winter Break are factored into this fee. Performances, supplies and materials, and instrument use / maintenance are also calculated in our monthly tuition fees.   Returning students are still required to pay the registration fee each year. Refunds will only be issued if a class is canceled entirely due to low enrollment or other unforeseeable circumstances. Refunds will be issued via US Mail, Cash App, or Venmo. Refunds and / or tuition adjustments are not issued due to lack of attendance or missed classes, regardless of the reason.

Orlando Premier Music Instruction
is now bringing its unique, individualized, well-rounded and exciting
music instruction into your school!

Though we strongly believe that individual private lessons are the most beneficial to the growth and progress of each student, we know that private lessons are not always an affordable option for everyone.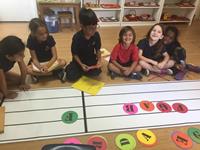 Music has touched all of our lives in such a special way and we want to share that love and passion with as many students as possible. We have developed an exciting and enriching music program for beginner students in a group setting.

There are a variety of classes to choose from tailored to specific schools around the area. All students will be working weekly with our highly trained, talented and energetic instructors.


Class Policies and Guidelines  page.

---

Payment Information and Policies page.


---

Musical Instrument Requirements  page.


---

---

OPMI After-School Performance Opportunities


---

If you need to withdraw your child from an OPMI After-School class, please fill out the Request to Withdraw Form .