Stoneybrook West Town Center 



  NOW OFFERING MIDDLE

SCHOOL MUSICAL THEATER !!!




To register, please fill out the enrollment form using the
ENROLL HERE
link.
Upon completion of your registration, you will be emailed a parent packet with our policies and guidelines.
Middle School Musical Theater classes will start Tuesday, September 7th from 6: 00-7: 30pm!
Classes are weekly throughout the school year and do not take place on school holidays.
Performance Dates are TBD in the Spring of 2022!
The first month's tuition is $ 105 ($ 75 monthly plus $ 30 registration fee). Tuition each month thereafter is $ 75.
* Due to the fact that this is a performance-based class, a commitment to the program is vital. This is to ensure that our cast grows together as a whole and performances are not compromised!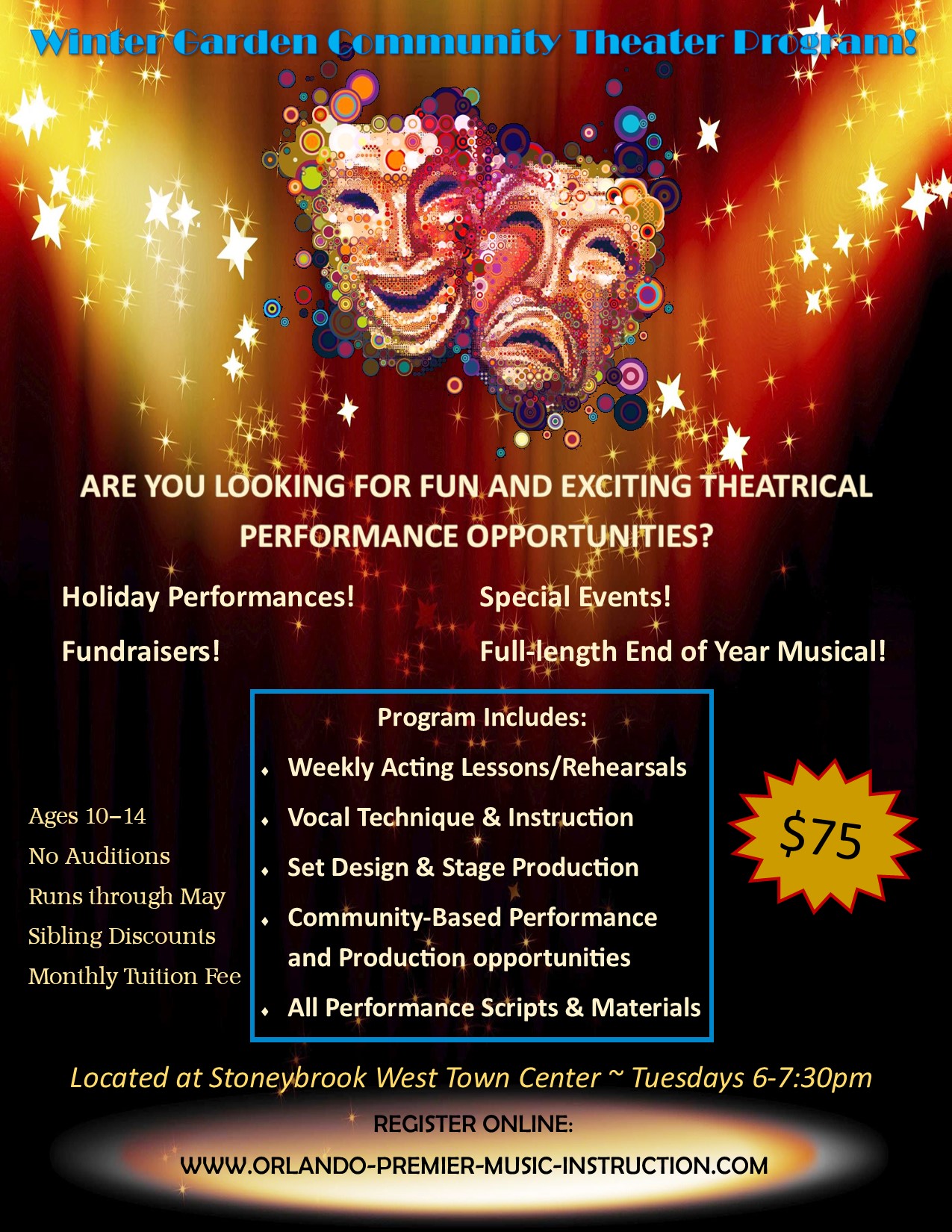 ---
---