About Me
About Me and Orlando Premier Music Instruction (OPMI)!
Welcome to OPMI where quality music lessons and learning is brought to you in your home.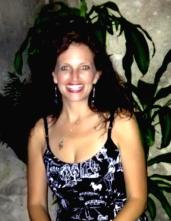 Allow me to introduce myself, Joanna Crews, the founder and creator of OPMI, a music instruction business I developed in order to bring private music learning into the student's home. I personally have been teaching private piano and voice lessons in the Orlando area for over twenty years. I graduated from the University of South Florida with a B.S. degree in Music and have also obtained my State of Florida Professional Teaching Certification. I started playing the piano when I was in elementary school, and from that time, music has always been a passion and rewarding part of my life. I was an Elementary Music teacher in the Osceola County Public School System for 14 years before deciding to resign and focus my full time attention on my 3 adopted children and music business, thus allowing me to not just bring quality music lessons to individual homes, but also provide After-School group lessons, summer camps, and specialized events and programs in the areas of Music, Art, Cooking, Dance, and Theater! I look forward to providing an exciting and positive music and fine arts experience your whole family will enjoy and embrace for years to come!
Learning to play a musical instrument is an exciting and enriching activity. It can strengthen motor skills, build self confidence, and broaden creativity. Statistics have shown that music can also strengthen problem solving skills and better develop the areas of the brain used in math and science.
The music programs I offer at OPMI are geared towards all learning needs and abilities. We have developed a lesson structure that incorporates rhythm, notation games, and ear training games and activities to make music theory and technique fun and educational for all ages! Along with my OPMI music teachers, we have created a well-rounded music foundation so that knowledge can be transferred among different instruments.
I have hired and personally worked with the finest music teachers in Orlando and am confident that the enthusiasm, knowledge, and love for music they will bring to you and your child will enlighten and heighten your family's musical learning journey!

Learning any musical instrument requires a serious commitment to lessons and practice. I am sure you will agree with my philosophy that discipline and persistence are necessary in order to achieve any goal worth achieving. Your lesson instructor will be providing you with well-planned and structured lessons each week in order to further you or your child's progress. Practicing between lessons is of equal importance in order to retain and apply skills, techniques, and songs learned during your lesson time. It is with this in mind that I have provided you my recommended Practice Guide and Tips.

Now that you know a little more about me, please take your time and explore my website and all that it has to offer! I look forward to speaking with you soon!