Waterleigh Community Center 

ALL CLASSES ARE CURRENTLY ON HOLD

 To register, please fill out the form below using the ENROLL HERE link. Upon completion of your registration, you will be emailed parent packet with our policies and guidelines. All classes are currently on hold for the summer!


---
---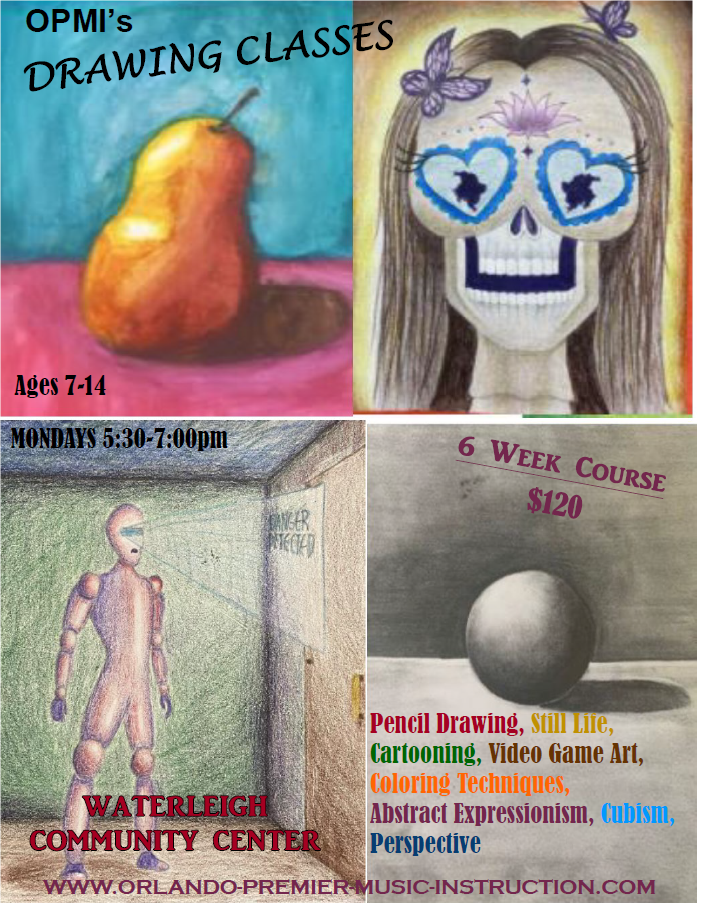 DRAWING CLASS - (Ages 7-14)
Students will learn all aspects of drawing including pencil drawing, coloring techniques, cartooning and video game art, still life, abstract expressionism / cubism, and perspective.
Suggested Materials:
1. sketch book
2. pencils / colored pencils
** Not mandatory but due to Covid-19 and keeping materials sanitized, we suggest the students bring the above materials.
6 classes per session, no registration fees - Total: $ 120
Drawing Class - Mondays @ 5: 30-7: 00pm (media room)     
DATES FOR CLASSES: 
TBD for Fall 2021
---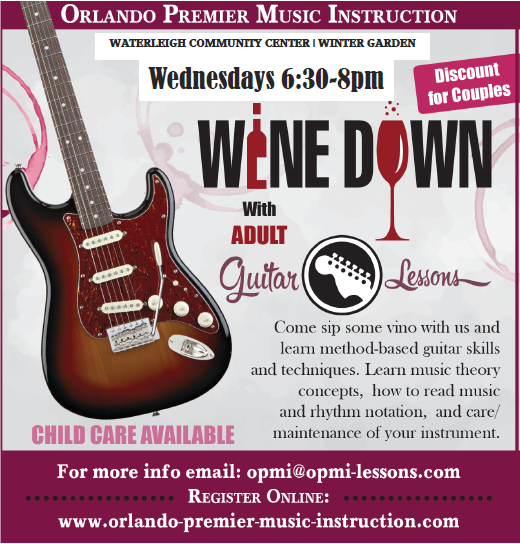 ADULT GUITAR - (Ages 18 and up)
Come Sip some Vino  with us and learn  beginner level guitar skills & methods, basic music theory  concepts, how to read music and rhythm notation, and care and maintenance of your  instrument. 
** Lesson books and materials are provided. OPMI Guitars can be used during class, take home guitars are available for an affordable rental fee.
$ 12 / class for Individuals & $ 20 / class for couples 
REGISTRATION FEES $ 20 / individual & $ 30 / couple
** classes are billed monthly
Adult Guitar Class - Wednesdays @ 6: 30-8: 00pm
(screened in patio)
NO CLASSES WEEK OF THANKSGIVING OR CHRISTMAS