Stoneybrook West Community Music Classes
---
UPCOMING CLASSES and EVENTS
Comedy/Improv class for ages 10-15 - starting in October
Murder Mystery and Parents Night Out coming soon!!!  For more info email us at opmi@opmi-lessons.com
LINK TO REGISTER FOR FIRST PARENTS NIGHT OUT (FRIDAY, SEPT 28) HERE
---
PIANO Group piano classes are geared towards the elementary age beginner piano student. Students will learn how to read music notation, basic music theory concepts and beginner level piano skills/methods.

Students are NOT required to bring their own keyboard to class but are highly encouraged to have one at home to practice with.

Tuition for this class is $65.00 per month and includes a piano method book and materials.  First month a $30 registration fee is required in addition to monthly tuition.
Elementary Piano (ages 6-12) MONDAYS 4:30-5:30pm
REGISTRATION BELOW
---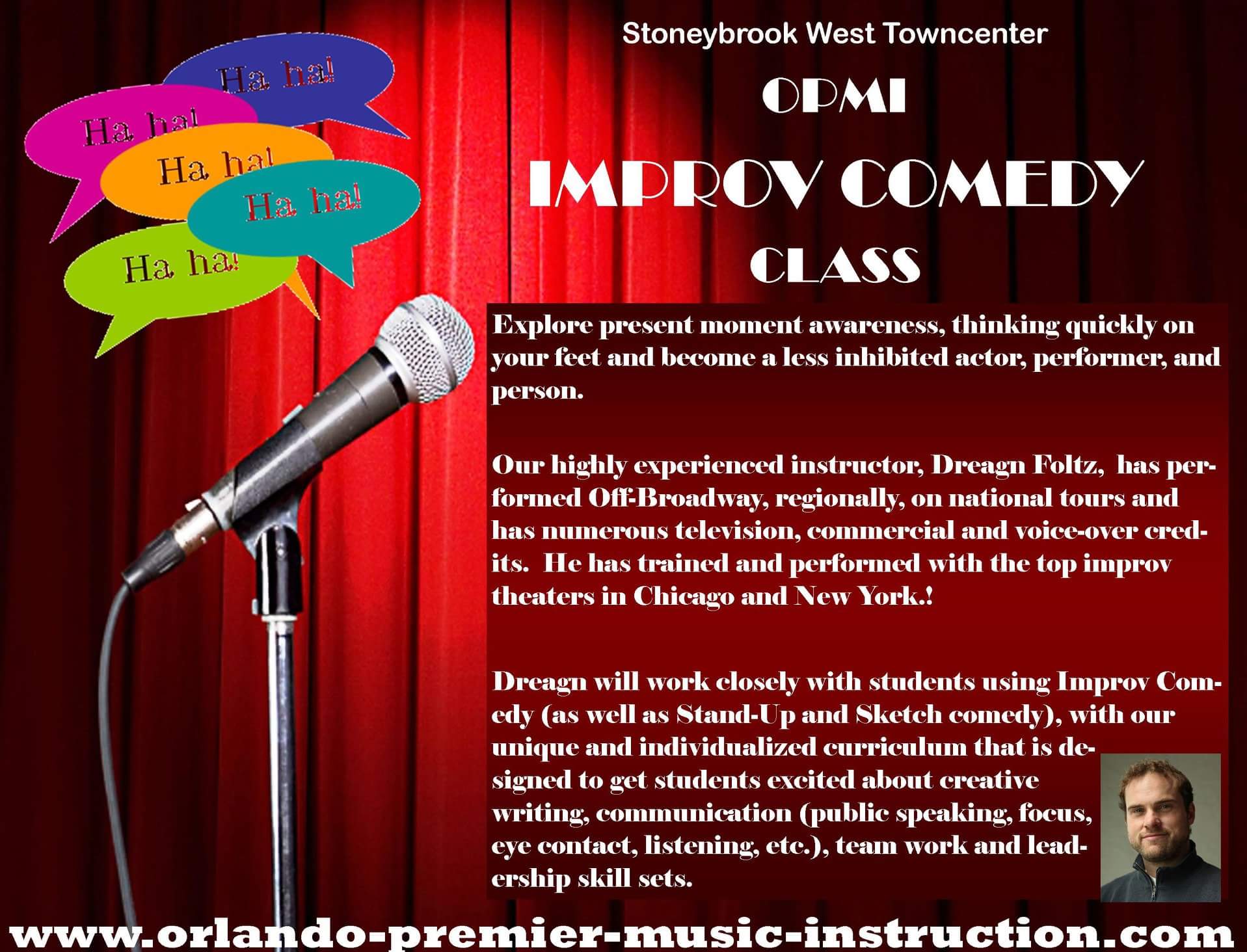 COMEDY/IMPROV Group classes are geared towards exploring moment awareness, thinking quickly on your feet and becoming less inhibited as an actor, performer and person.

INSTRUCTOR - Dreagn Foltz

Tuition for this class is $65.00 per month 
Comedy/Improv (ages 10-15) WEDNESDAYS 5:30-6:30pm
REGISTRATION BELOW
---
---