Program Director/Admin Assistant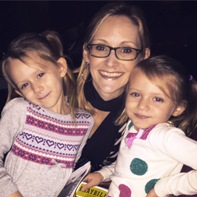 Sally Seeley

Sally provides administrative support for OPMI and is responsible for the development of new programs and program sites, as well as the recruitment and ongoing management of our music instructors.  Her specialties are general management, operations, talent management, brand development and marketing.
She recently moved from LA where she was the Director of Operations for motion graphics at Fox Broadcasting Company.  Before that she worked as a senior graphics producer for the largest movie trailer vendor in LA, Trailer Park, Inc. 
She received a BA in Communications from Marist College.  
I have twin girls who love music and arts, which made me want to do something more in that area.  In this job I get to help children of all ages thrive by making music and art accessible to them.  I have been lucky to work with creative people my whole life and I believe in what Joanna's providing is for the betterment of all!