Intro to Drama, Musical Theater and Comedy/Improv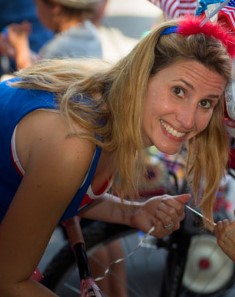 Carrie Smith

Carrie Smith has been dancing, singing, and acting since she was old enough to talk. She has been teaching Theater professionally for over 14 years.   
She is currently teaching Theater at Lancaster Elementary.  Growing up her parents owned a production studio and used her in commercials and small films.   She attended the Magnet school, Booker T. Washington High School for the Performing and Visual Arts in Dallas, Texas.   
She earned her BFA from the University of Oklahoma in Theater and her teaching certification from South West Texas University in San Marcus, Texas.  She has directed all ages in over a hundred shows from major musicals to students written productions.