Stoneybrook West Community Center 

 To register, please fill out the form below using ENROLL HERE link. Upon completion of your registration, you will be emailed parent packet with our policies and guidelines.
CLASS SESSION WILL BE STARTING IN JANUARY - DATES/TIMES TO FOLLOW
---
---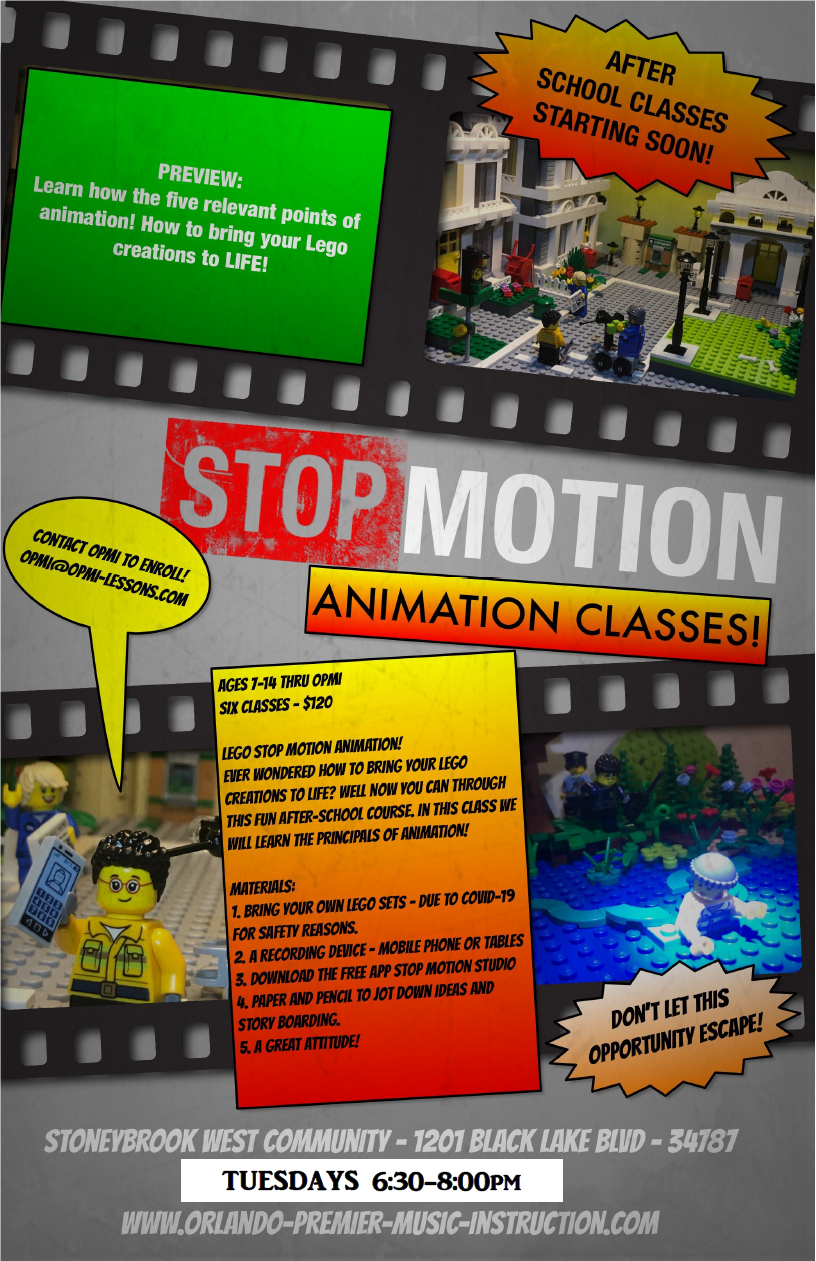 LEGO STOP MOTION ANIMATION (ages 7-14)
Ever wondered how to bring your Lego creations to life? Well now you can through this fun after-school course. In this class we will learn the principals of animation as prescribed in the excellent book "Illusions of Life" by Frank Thomas and Ollie Johnston - two of the infamous "9 old men" from the early days of Disney animation. Using their principals applied to your Lego creation will make your films feel like the real thing! 
Materials NEEDED: 
1. Bring your own Lego sets - due to COVID-19 we ask that you bring your own for safety reasons. 
2. A recording device - preferably a mobile phone or tablet to record with.
3. Stop motion app on the device - you can find FREE apps for stop motion: Stop Motion Studio, Stikbot Studios, etc. 
4. Paper and pencil to jot down ideas and story boarding.
5. A great attitude!
6 classes per session, no registration fees - Total:  $120
Lego Stop Motion Class - Tuesdays @ 6:30-8:00pm
DATES:  CLASS DATES WILL BE STARTING IN JANUARY - DATES/TIMES TO FOLLOW
---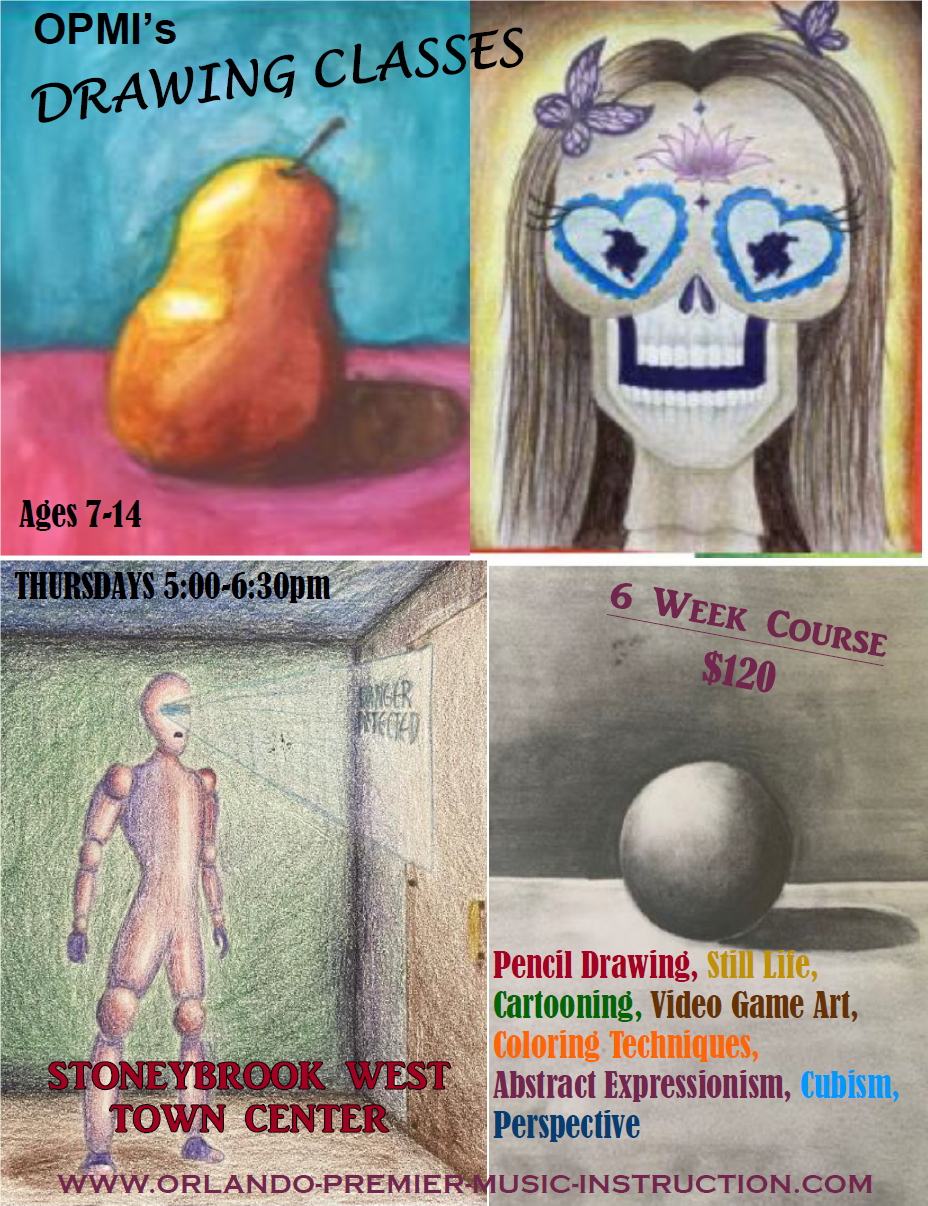 DRAWING CLASS - (Ages 7-14)
Students will learn all aspects of drawing including pencil drawing, coloring techniques, cartooning and video game art, still life, abstract expressionism/cubism, and perspective.
Suggested Materials:
1.  sketch book
2.  pencils/colored pencils
**(not mandatory but due to covid and keeping materials sanitized we suggest the following materials that students should bring)
6 classes per session, no registration fees - Total:  $120
Drawing Class - Thursdays @ 5:00-6:30pm  
DATES:  CLASS DATES WILL BE STARTING IN JANUARY - DATES/TIMES TO FOLLOW