Guitar, Piano, MusicFirst, Art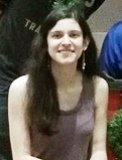 ---
Hayley Altman

I have been playing guitar for several years now and am passionate about teaching others such an enjoyable skill. I have an appreciation for music theory and look for creative ways to pass along these concepts in my lessons. I have taught myself ukulele, guitar, piano and bass guitar, with guitar as my specialty. I enjoy performing on Sundays for my church and have become proficient at learning songs by ear and applying music theory to better my performing.
I am also a professional artist and teach multi-level private and group art classes. Drawing is my specialty, though I enjoy all forms of art. 
I believe art is such an important subject and I enjoy sharing my passion with students of all ages.
---